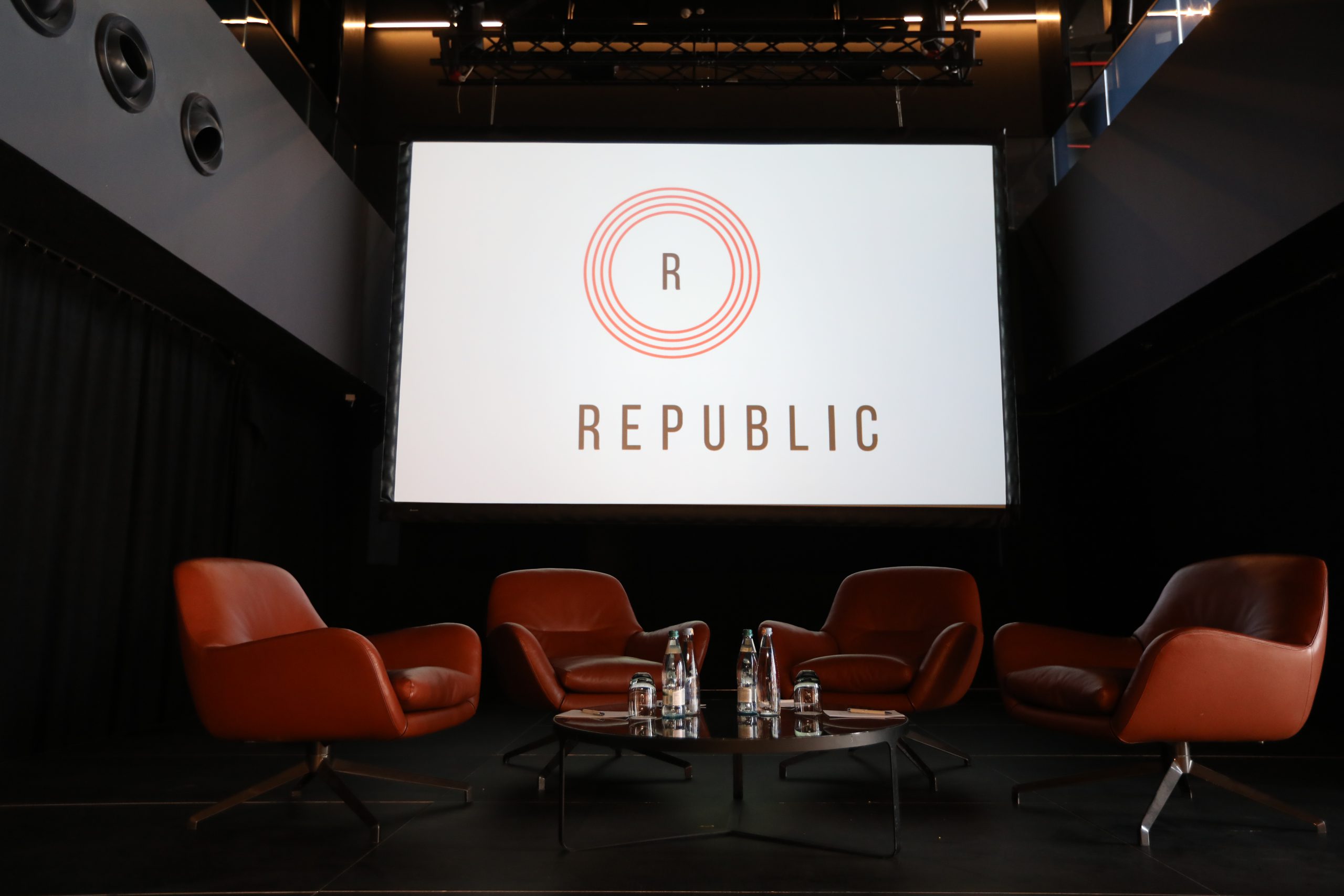 Meetings & Events
With 535 square meters of total space dedicated for meetings & events, Republic Event Hall can accommodate up to 800 guests and offers you the flexibility to adapt to your taste and needs.
From small workshops and board meetings to large business conferences, company training, or product launches, we have the right space for you.
Upper level
Our mezzanine floor's upper level presents a personal and inviting cocktail space for smaller groups. This exclusive area captures the excitement of the performance areas below, making it an excellent venue for VIP pre-function gatherings, stand-up canapes, small-scale receptions, or casual meetings.
Lounge
You can rent Republic's newly opened space, the Lounge, privately, for an informal evening celebration or networking event for up to 30 guests, or to complement your event for refreshments or a pre-dinner reception.
Welcome Area
Republic's Welcome Area on the Ground Floor is ideal for a range of events. You can host an exhibition, a reception or an event registration here. Floor-to-ceiling windows provide a lot of daylight and a lovely view of the central street. The world-renowned Georgian artist, Tamara Kvesitadze, has designed an eye-catching decorative panel especially for this space.
Coffee Breaks
Pick a menu of your choice for the coffee break, lunch or dinner from the variety of options created by our brand chef, Irakli Asatiani. Healthy and tasty dishes will help you recharge and return to the working process with renewed energy.
Republic Team has been working on meetings and events for Radisson Hotels over 12 years now, and we know that 'Every Moment Matters'. We take care of each and every moment of our guests at Republic too. We are working with the same principles, and according to international standards.
When we work together, you'll have peace of mind knowing that we'll offer you everything you need to achieve your objectives.